"

His vocals are pristine! He's fantastic!"
— Chris Carrabba of Dashboard Confessional
"

7/31/2020 was my first time to hear Steve Hartmann. What a gift. As soon as he began my body and spirit just relaxed. How would I describe his voice? Haunting." - new fan
"

I was blown away... speechless."
— Livingston Taylor
For access to exclusive content, tunes, videos, antics from the road, etc., sign up for the MEMBERS ONLY section of the site for FREE. Once you verify you've submitted via the email you'll be sent (gotta weed out the robots and spammers), you'll have access to listen and view whatever I have put up in that section. 
About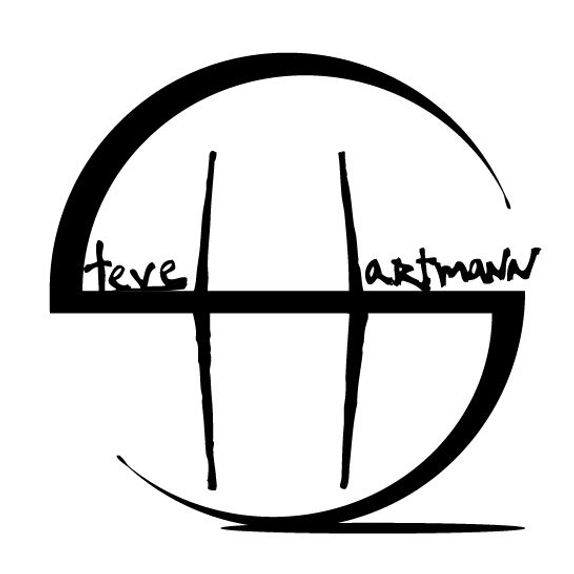 Bio
When asked to describe his music, Jericho Vermont based singer-songwriter Steve Hartmann usually hides behind the closest fan or friend to help him out despite his 30+ years making music. As with most singer-songwriters, he's hesitant bordering on uncomfortable categorizing his sound, boxing it into a genre, or comparing himself to more readily familiar artists, but to provide a point of reference, his most flattering description was bestowed upon him by a fan after her first Steve Hartmann show. "You're like the 'grey' between an acoustic Dave Matthews and Damien Rice; I wanted to dance one minute, cry the next, and in the moments in between, I couldn't help but find myself gently swaying back and forth. I was captivated the whole time."
Steve started playing classical piano at age 12.  The agreement between he and his mother was that he agreed to pay for them, and she agreed to drive him to his lessons. That continued for 6 years. In the meantime, at age 15, Steve's mother also taught him the three most important basic guitar chords every beginner should know: G, C, D… in that order. Steve took it from there, pulling lyrics from his journal and putting music to them like a soundtrack. For years, this was his process… how he dealt with his adolescence. He always felt better after a song was finished, but he knew this is what he wanted to do the first time
Like a lot of aspiring musicians, Steve found himself in the restaurant business early. He attended The Restaurant School of Philadelphia right out of high school and graduated with a culinary arts degree, and went on to be a chef, which enabled him to play most nights. In between carefully preparing Chateau Briand and escargot, he met bassist Drew Breder. They formed the band, Simon, named after one of Steve's closest friends. They released their first EP; a live recording on cassette tape, called Live '97.
In his mid 20's, Steve took a leap of faith and applied, and was accepted, to Berklee College of Music. He moved to Boston where he was a piano principle and double majored in stage performance and songwriting. He met and was taught by the incomparable Livingston Taylor, where Taylor said, "I was blown away… I'm speechless". During his time in Boston, Steve met 5 other musicians to help him carry on the Simon name… so much to the point, that fans started calling Steve, Simon. They recorded and released Simon's first, and only, full length studio album called, Sweet Angel. They started gaining traction in the Boston, NYC, and Philadelphia areas, and were being scouted by major labels, but after about 4 years of touring relentlessly throughout New England and the greater Philadelphia tri-state area, Simon dispersed, and Steve went on as a soloist. 
Steve moved to Colchester, VT to be closer to his then girlfriend who was from South Burlington. After getting a quick lay of the musical landscape in VT, Steve went right to work, winning The Advance Music Singer-Songwriter Contest. Since then, Steve has married, has had a son, released his first solo studio album called Waking Up the Echoes, won Vermont's Original Music Competition, books talent for 2 of New England's largest festivals, and continues to grow his musical community through his love of playing and writing.
"Sometimes, the life we dream of it tends to fall asleep", Steve sings of the things we dared to dream we could be when we were kids. "And sometimes, in the faces we meet, you can hear them cry for sweet release", Steve speaks to the hope we can find in the people we meet along the way… hope for us all, that we can still dream, and achieve, together.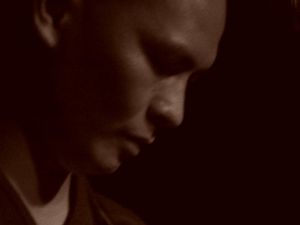 Music
Download individual tracks or an entire album here
0:00/6:13

0:00/8:48

0:00/4:03
Shows
Reduced merch pricing when purchased at live shows! 
This marks my first time at this beautiful brewery on the waterfront in Burlington, VT. Come have some tasty brunch with me!
This marks Steve's first performance at this legendary venue in the heart of Saratoga Springs, NY, opening for his friends, duo Rock act, Sirsy. They'll be performing a rare acoustic set after Steve sets warms up the stage. Come out and enjoy these two acts in an amazing performance space.
This beautiful room complete with baby grand piano, full bar with delicious libations, light fare, full lights and sound, is the perfect spot to come enjoy some cocktails, small plates, wonderful company, and great music!
I'm back at The Burren listening room for a second time! Come hang with me at this awesome listening room! Opener TBD! $20 advance tickets/$25 day of. Ticket link TBD
I'm back in the studio for my first album in 11 years! The intention is to put together a 3 part project ( 2 four song EPs, and a full length live album with live versions of the first 2 EPs, and at least 4 additional tracks). The costs are extensive over what I expect to be at least a year. Please consider attending and contributing to the cause! I appreciate it! Other ways to donate are forthcoming. For this show, it's HIGHLY recommended to make reservations so you can get a seat. These fill up quickly. Reservations can be made online here. https://resy.com/cities/bur/halvorsons-upstreet-cafe?date=2023-02-27&seats=2 Also, in an attempt to give back to our community, 50% of proceeds will be donated to the Burlington City Arts! Cin Cin!
Merch - https://stevehartmannmusic.itemorder.com/sale
Latest News
Thanks so much for visiting my page!  I appreciate your time and support and hope to see you at a show soon! Come back to visit often! I'll be editing and adding things a bit at a time. Cheers!